Posted by Hippy Pilgrim on Nov 10th 2021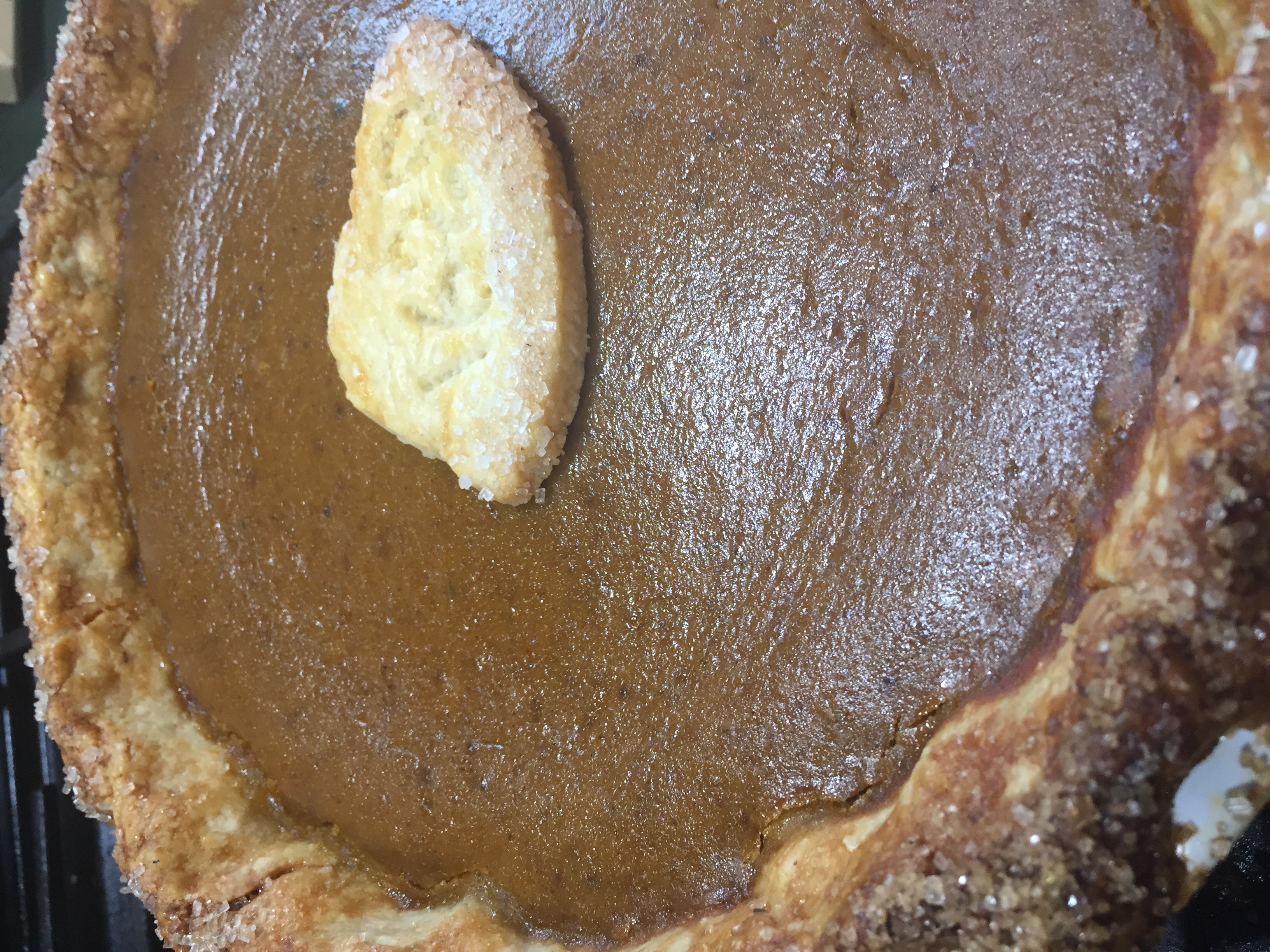 Imagine our excitement this week when we won 2nd place in the professional division of the first annual Great New England Pumpkin Pie Contest sponsored by Plimoth Patuxet Museums (formerly Plimoth Plantation). You can watch the live on our Facebook page! I love to bake and enjoyed taking on this challenge. This pie is to die for and the crust is so flaky and brown by the end of baking. I will admit this recipe is a pain in the ass however the finished product is so worth it! We garnished our pie with a hand cutout of Plymouth Rock engraved with 1620 which I accomplished using the tip of a chopstick. The vanilla and pumpkin flavors shine through because of our Pumpkin Spice Vanilla Sugar and our own Vanilla Extract. Our extract is sold out for the season however the vanilla sugar is available on our site. If you try this recipe please post pics of your finished product on our FB page! www.facebook.com/hippypilgrim
HIPPY PILGRIM PUMPKIN PIE
Pie Crust
2 ½ cups flour
4 Tablespoons cold Crisco
1 TB Hippy Pilgrim Pumpkin Spice Vanilla Sugar
1 ½ teaspooons Hippy Pilgrim Vanilla Extract
½ teaspoon kosher salt
12 tablespoons cold unsalted butter cut into small cubes
¼ cup or more ice water
Filling
1 15oz can pumpkin (no added ingredients)
1 ¼ cup heavy cream
1 ½ teaspoons Hippy Pilgrim Vanilla Extract
2/3 cup Hippy Pilgrim Pumpkin Spice Vanilla Sugar
2 room temerature eggs
2 teaspoons Hippy Pilgrim Pumpkin Pie Spice Blend
¼ teaspoon kosher salt
Vanilla Cream Cheese Frosting (optional)
1 stick room temperature butter
8 ounces room temperature cream cheese
2 teaspoons Hippy Pilgrim Vanilla Extract
Vanilla bean paste from one vanilla bean
¼ teaspoon kosher salt
4 cups powdered sugar sifted 2x
Method:
Prepare crust by adding the flour and crisco cut into pieces to a food processor and pulse until evenly distributed.Then add the sugar, extract, salt and butter and pulse until the butter is in small pieces. Then add the ice water until the dough begins to form. Remove and form two discs (one bigger than the other) and refrigerate for an hour rolled tightly in plastic wrap. The big one is for the crust and the smaller one is to cut out shapes to decorate the pie. When ready to bake, roll out the large dough and form a 11-12" inch circle. Place the dough in the pie plate and crimp edges as you like. Price the bottom with a fork and freeze for at least an hour before baking at 350 for 25 minutes. Be sure to line the crust with parchment and dried beans before baking. Cool completely.
To make the pie filling, combine all filling ingredients in a bowl and whisk mix until smooth.
Before pouring this mixture in your pice crust, whisk an egg in a small bowl and using a pastry brush, brush the crimped outer edge with the egg and top with more Hippy Pilgrim Pumpkin Spice Vanilla Sugar and Bakery Sugar Crystals. Pour the filling in after this step.
Bake pie at 350 for 55-65 minutes until center is almost set. Cool completely before cutting.
If you want to decorate the pie with frosting rosettes, add the softened butter and cream cheese to a mixing bowl and mix until smooth being sure to scrape down the sides. Stir in the extract, vanilla bean paste and salt and then gradually add the powdered sugar. Pipe the rosettes onto parchment paper and top with more Hippy Pilgrim Pumpkin Spice Vanilla Sugar. Refrigerate to firm up before placing on the cooled pie.
You can also roll out the smaller dough and use cookie cutters to make leaves or pumpkins. Brush with egg wash and top with Hippy Pilgrim Pumpkin Spice Vanilla Sugar. Bake at 350 until browned, cool and decorate the pie with them.